Environmental Initiatives
Achievement
Ship of the Year
"Ship of the Year" is an award system sponsored by the Japan Society of Naval Architects and Ocean Engineers.
The award is given annually to vessels built in Japan that are outstanding in terms of technology, artistry and contribution to society.
Our "Natori" (600-TEU vessel) was the first container cargo ship in the world to adopt a spherical bow bridge and combined with a variety of innovative technologies to achieve significant energy savings compared to conventional container ships. In recognition of its eye-catching, brand-new appearance and high energy saving ability, it won "Ship of the Year 2015 Small Cargo Ship Category Award".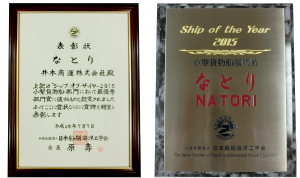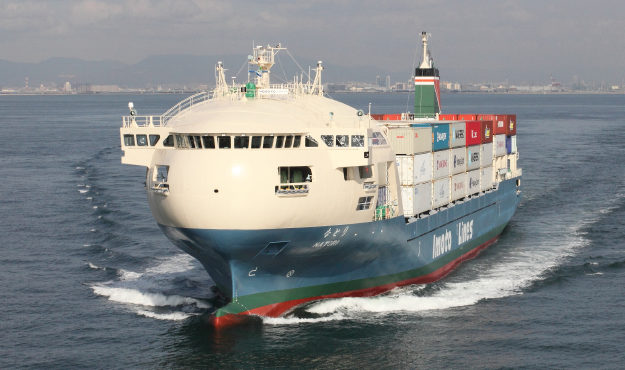 "Natori"
Our "Futaba" (200-TEU vessel) is the first domestic container ship to adopt an electric propulsion system. When sailing at low speed, a single generator can power the ship, eliminating the need for a large main engine and enabling energy-saving sailing compared to conventional ships. In addition, by locating the bridge on the bow side of the ship, the noise from the generator and other equipment is reduced and the crew's living environment is greatly improved. These facts were highly acclaimed, and the ship was awarded "Ship of the Year 2014 Small Cargo Ship Category Award".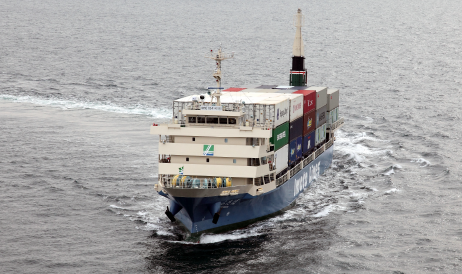 "Futaba"
Energy Conservation Rating System for Coastal Vessels
"Energy Conservation Rating System for Coastal Shipping" is a system promoted by the Ministry of Land, Infrastructure, Transport and Tourism(MLIT) to quantify and evaluate, at the stages of designing a ship and shipbuilding planning, the effects of innovative energy-saving and CO2-saving technologies (hard measures) and efficiency improvements in operation and ship dispatch (soft measures) to achieve the CO2 emissions reduction targets for coastal shipping in the Global Warming Prevention Plan.
"Nagara" (600-TEU vessel)
awarded 4 stars for hardware and software measures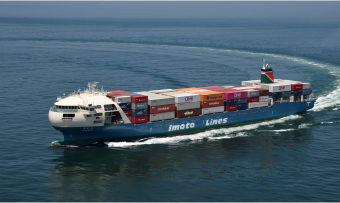 "Futaba" (200-TEU vessel)
earned 4 stars for hard measures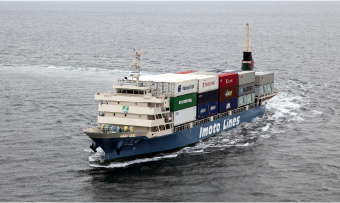 Logistics Environment Awards
"Logistics Environmental Awards" are given by the Japan Federation of Freight Industries to organizations (JFFI) to companies or individuals that have contributed to the sound development of logistics by promoting environmental conservation and raising environmental awareness in the logistics sector. In the 17th Logistics Environment Awards, "Natori" was awarded "Technology development for reduction of environmental impact from logistics" for its significant energy-saving technologies, as well as its contribution to promoting modal shifts by providing one of the largest transport capacities and fixed-day services in domestic container transport.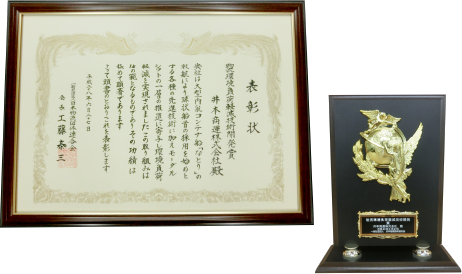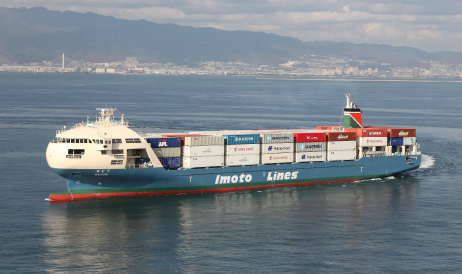 "Natori"